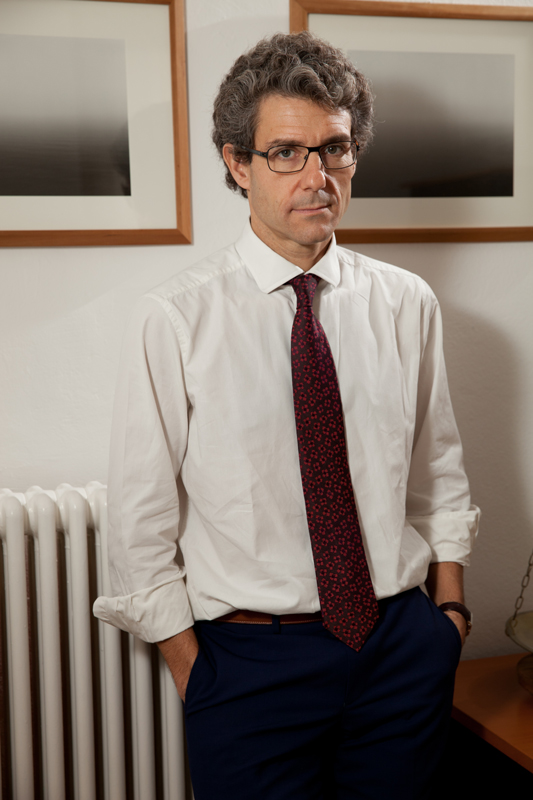 In 1997 he graduated in Law at the University of Milan with a thesis in corporate law. After achieving his degree, he attended the apprenticeship at Carnelutti Law Firm and then decided to devote himself to the art world. After having been admitted to the Milan Bar Association, he obtained an LL.M. (Master of Laws) at Columbia University in New York with a focus on intellectual property.
Having returned to Italy, he worked for a major law firm in Milan specialized in intellectual property law (film, sport and entertainment industry) where he founded his own area dedicated to art law, offering specific assistance and legal advice to collectors, museums, artists foundations and dealers.
In the same period he obtained a column on art law in the magazine "Flash Art", edited by Gianfranco Politi, which he kept until 2011.
He has been an advisor of the Italian Association of Modern and Contemporary Art Galleries, as the law on artist resale rights entered into force in Italy (EU Directive 2001/84).
In 2009 he obtained a degree in painting magna cum laude from the Academy of Fine Arts of Brera with a thesis in the history of photography.
In the same year, he moved to Tessin where he collaborated with BMA Brunoni Mottis & Associates offering legal advice to collectors and art dealers in the artworks' trade on an international level.
He is a member of the Art Law Center at the University of Geneva, mediator WIPO/ICOM in disputes relating to the restitution of cultural assets and frequent guest of RSI, Swiss Italian Radiotelevision, as an expert on art law and intellectual property law.
In 2015 he founded the Law Firm Cavadini Jucker & Partners and in 2018 Jucker Law Firm.
He holds frequent conferences on the field of art law and transfer of cultural assets. In parallel with his legal activity, he holds personal exhibitions of photographs and drawings in Switzerland.
He participated to the volume "Art Law", the protection of artistic heritage, Volume 3, by Negri-Clementi and S. Stabile, as an editor of the paper "The transfer of cultural heritage between Italy and Switzerland", Skira 2014.
He is a member of the Scientific Committee of the review "Comparative Art Law", edited by Edizioni Scientifiche Italiane, and of the Literature and Art Law Commission of the Milan Bar Association.
He frequently partecipates to conferences in the field of art law and transfer of cultural assets.
Among recent conferences and interviews:
10/2017 Convegno "Arte e diritto", Ordine degli Avvocati di Milano
6/2017 Convegno OATI "Tra collezionismo e mercato, le regole del mondo dell'arte"
dal 2011 a oggi – Ospite in diverse puntate di Attualità culturale su Rete due RSI in materia di diritto dell'arte
11/2010 – Convegno "Fotografia e diritto d'autore" Agenzia Fotografica Contrasto e Fondazione Forma per la fotografia, Milano
9/2009 – Convegno "Il diritto d'autore e l'arte visiva" Sotheby's e Museo d'Arte Moderna di Lugano.